Luckasoft Software
Luckasoft Software is a privately owned dynamic software company based in Bocholt, Germany, that specializes in advanced development tools. Founded in 2001, Luckasoft Software aims to produce high quality, user-friendly applications with comprehensive online help and support.
Our focus is quality. We invest considerable capital, energy, and creativity into elaborating and testing high-quality software products. We will continually improve the quality of our software in order to maintain and extend our reputation for excellence.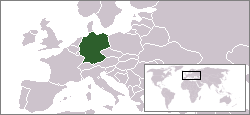 Our main field of activity on the German market is development of software for the packaging industry. Here you can get a detailed overview of our packaging software and download free trial versions.
As we expand in size we are able to offer you outsourcing services. We placed our branch in the Silicon Valley of Russia - Saint Petersburg. Read more.